So, another year came and went away. This is me listing out stuff that I watched in 2019 and more or less enjoyed. I'll try to gloss over more popular releases in favor of the hidden gems. Note: these are movies I watched in 2019, but not necessarily limited to 2019 releases. Also, the order of the list is the order I watched the movies in.
Letterboxd says I've seen 123 of these in 2019. A bit of a setback compared to the previous year, which had almost double that number (254). However, 2018 was also the year that marked my transition to a full-time working position, so that explains the decline in numbers. Without further ado, here's some:
---
Happy-Go-Lucky, dir. Mike Leigh (2008)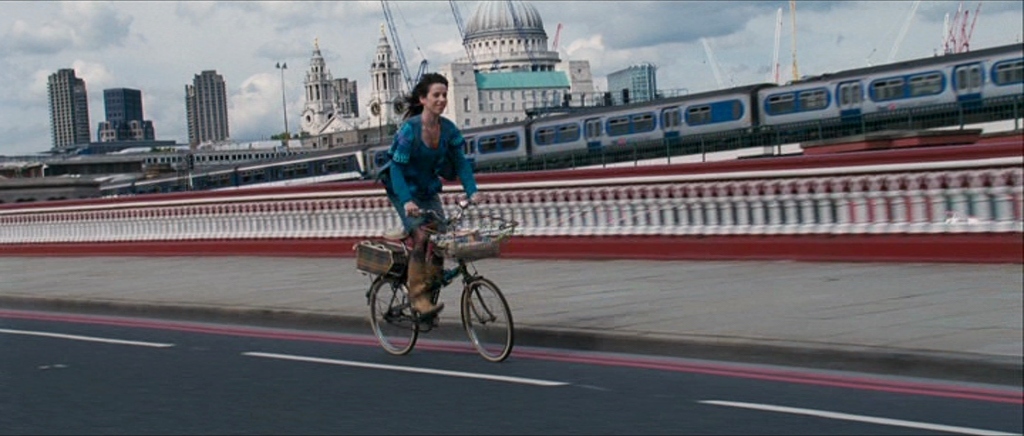 I admit I didn't know much about Sally Hawkins until The Shape of Water, but that prompted me to seek out more of her work, and Happy-Go-Lucky is unabashedly one of her best. She plays Poppy, a thirty-something overly happy woman, with an annoyingly good mood, to the detriment of the people she interacts with.
See for: Sally Hawkins, a balanced mix of comedy and drama
---
Rosemary's Baby, dir. Roman Polanski (1968)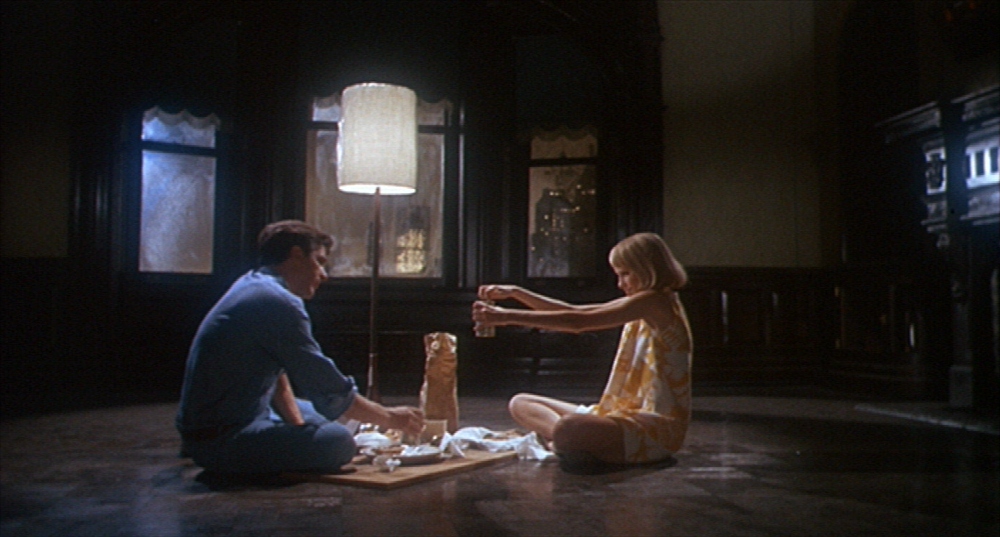 This is probably the best-known film on the list, which I only got around to see last year. It's a slow-burning film that gets more and more startling and weird as it progresses (coincidentally, these are the films that I enjoy the most). Also, the story would be nothing without the actors and the direction holding it up. In the wrong hands, it could have become a schlocky run-of-the-mill B-movie (funnily enough, William Castle produced and cameoed in it).
See for: atmosphere, Mia Farrow, John Cassavetes, it's a classic film
After that: The Shining (1980), What Ever Happened to Baby Jane? (1962), maybe a good night's sleep
---
Raise the Red Lantern/To Live, dir. Zhang Yimou (1991/1994)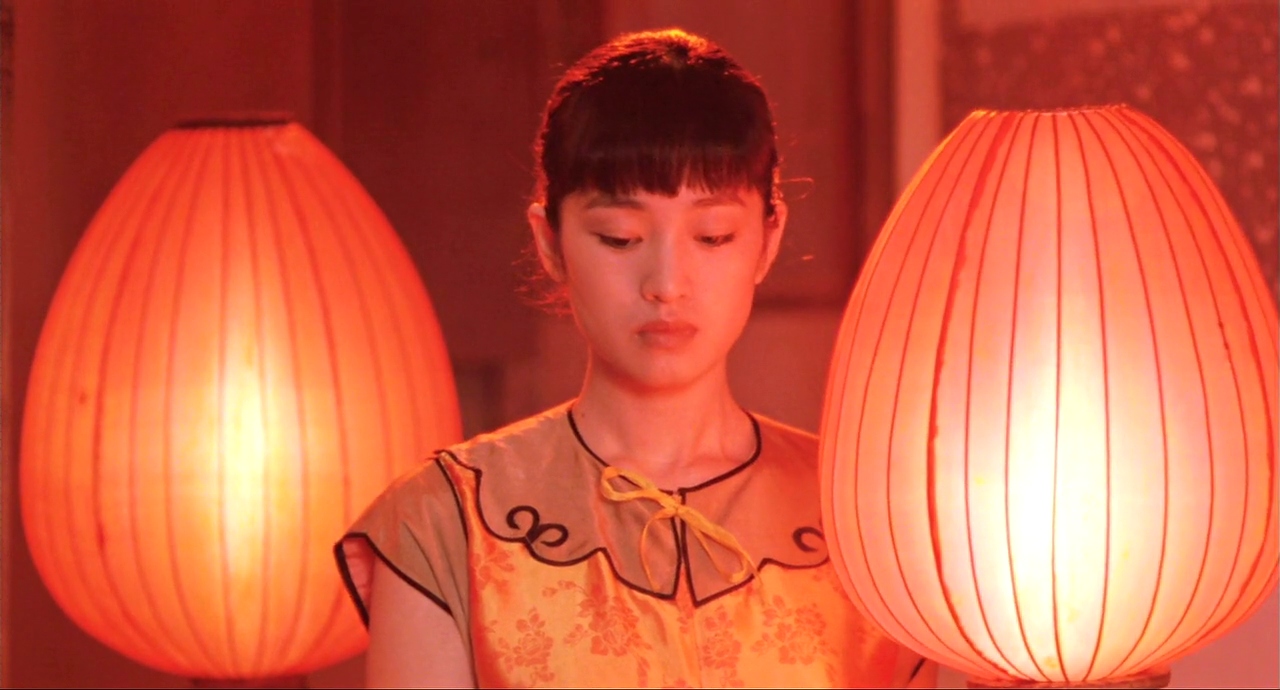 Before he stopped criticizing China's Communist regime and becoming a universally pleasing and content director, Zhang Yimou made thought-provoking films. Raise the Red Lantern is the most grounded of the pair. It takes place during the Warlord Era and tells the story of a woman (Gong Li) who becomes one of the concubines of a wealthy man. It's an extremely visual film, with saturated reds (which are a trademark of Zhang). The film takes place in an isolated palace and centers around the wives competing for their husband's affection and attention. If that sounds depressing it's because it definitely is.
To Live is more of a saga, centering on a family's life intertwining with various periods of Chinese history, beginning with the Chinese Civil War, the Great Leap Forward, and the Cultural Revolution (spoiler alert: all of those events were pretty horrible). If that sounds depressing it's because it is! You're probably beginning to see a pattern here.
See for: great art direction and performances, depressing times
After that: more Fifth Generation Chinese cinema: Chen Kaige, Tian Zhuangzhuang, and more recent stuff (Jia Zhangke: The World, A Touch of Sin)
---
Searching, dir. Aneesh Chaganty (2018)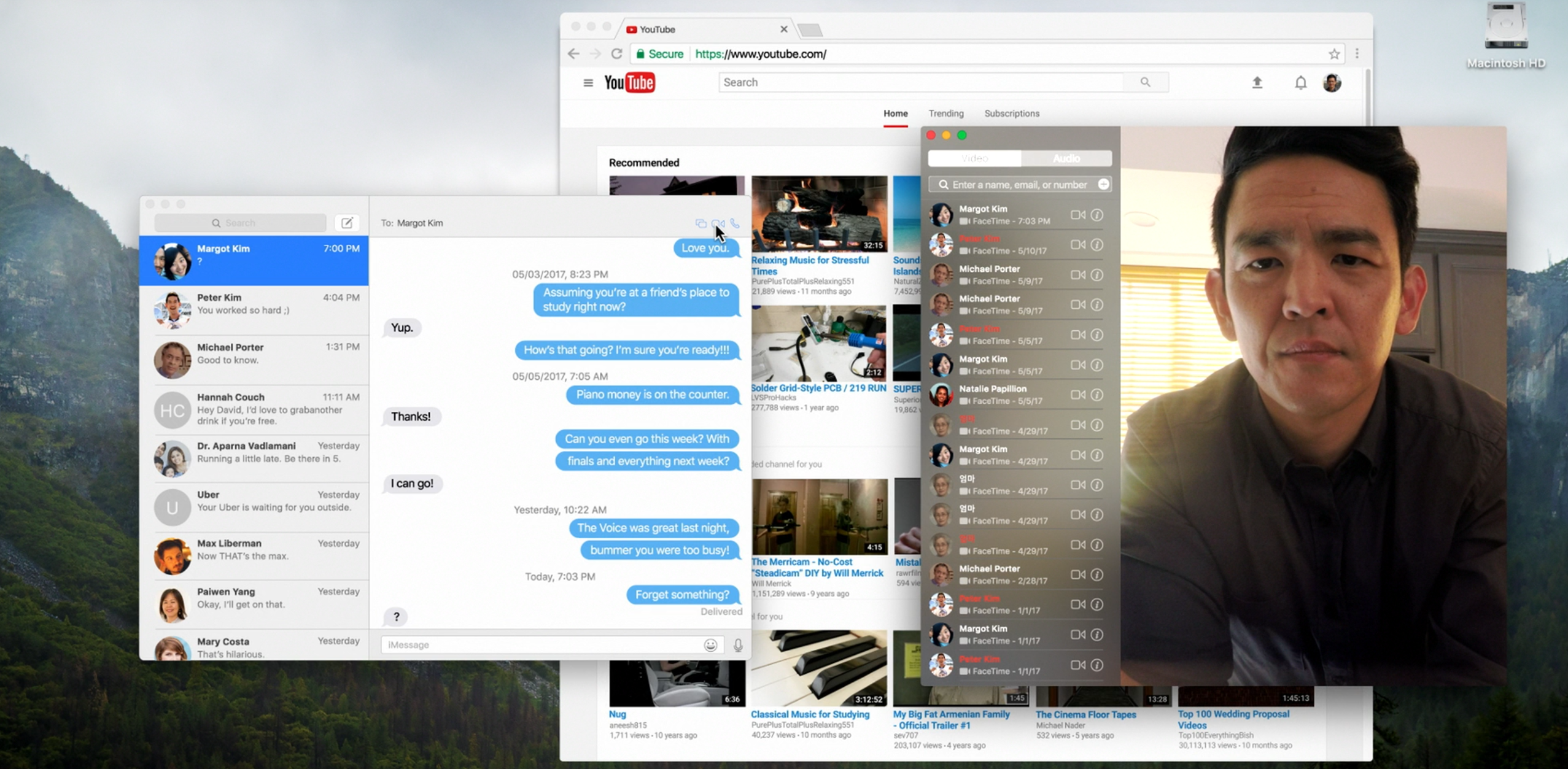 Lately Hollywood has been tinkering with films that unfold entirely on a computer screen. This is like a better, less campy version of Unfriended. It also stars John Cho in a dramatic role, which is a big leap from Harold & Kumar (Columbus was also a great performance by him)
See for: the best film taking place on a computer screen
After that: try Unfriended after lowering your expectations
---
One Cut of the Dead, dir. Shin'ichirô Ueda (2017)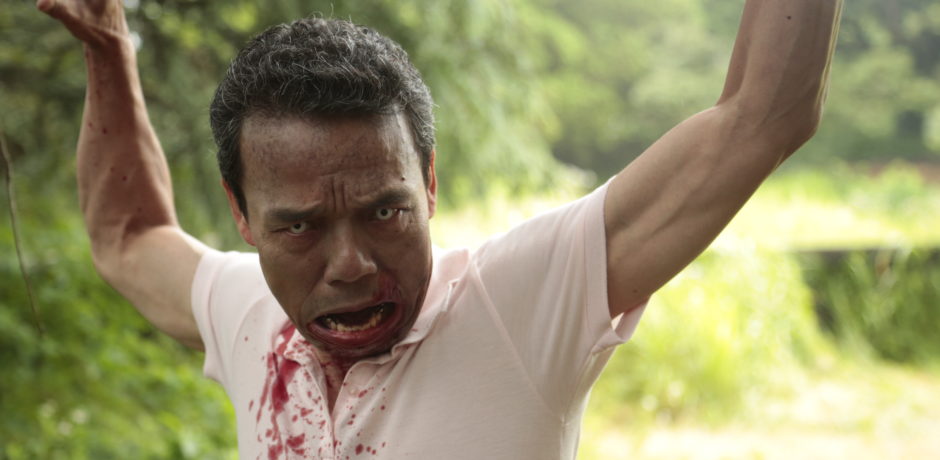 Zombies. Horror. Camp. Wild Japanese cinema strikes again. Giving up the plot to this would be a disservice to people who haven't seen the movie yet. You'll have strong feelings about this one, it's up to you whether they're positive or negative.
After that: more Japanese quirky cinema (although I'm starting to believe that's a tautology)
---
Talk Radio, dir. Oliver Stone (1988)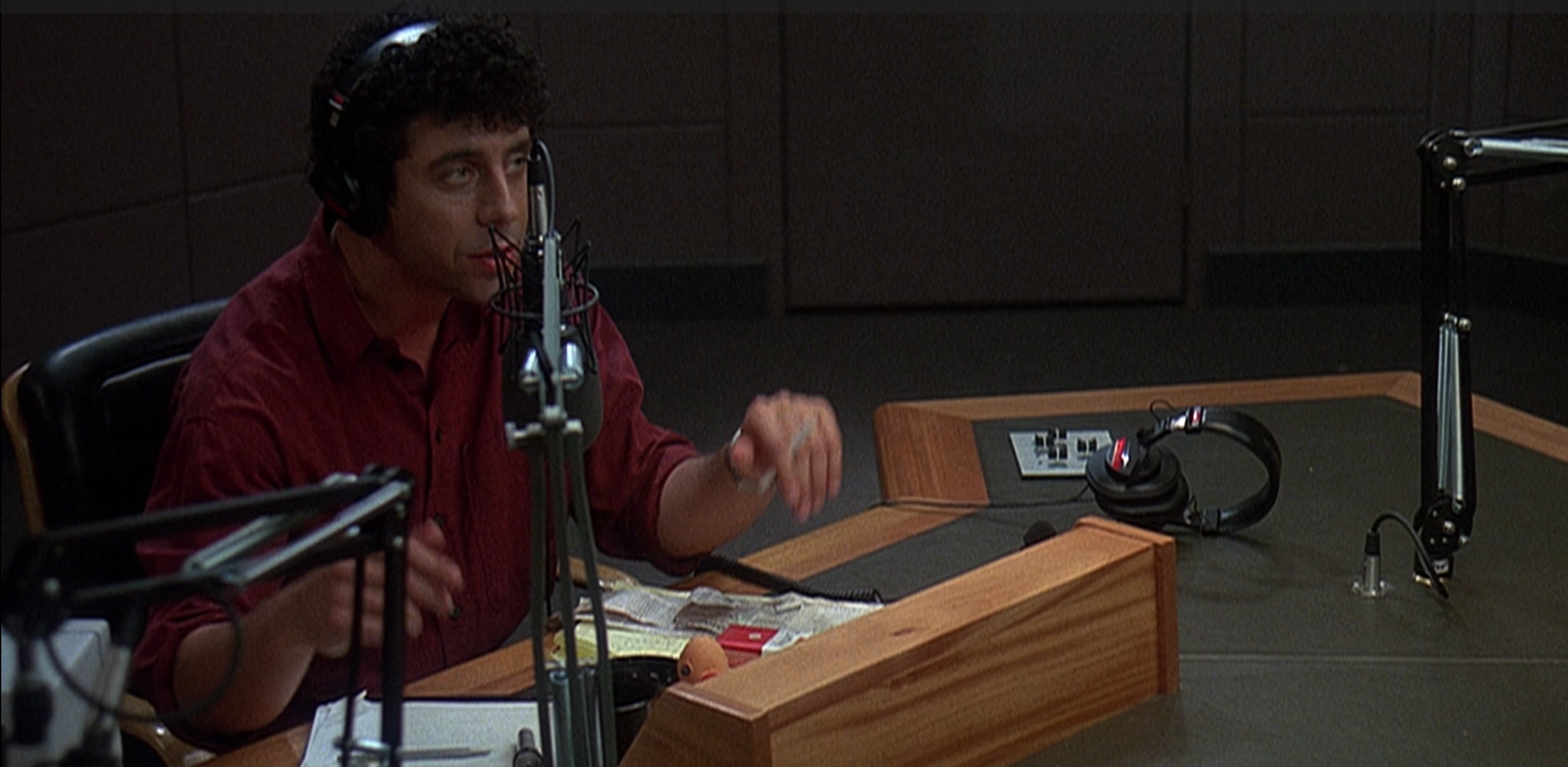 So, Oliver Stone made some films: Platoon, Wall Street, Born on the Fourth of July, Natural Born Killers, JFK… He also made Talk Radio, which is not like the others. This is another movie that mostly takes place in one setting, apart from some flashbacks.
It stars Eric Bogosian (who wrote the script and the play on which it's based) as Barry Champlain, a Dallas shock-jock whose show is about to go on national syndication. Like the guests who call him on the show, he has a reactionary and unsubstantial take on everything, channeling his depression into attacking everyone for no particular reason. What the film lacks in plot, it gives back in an amazingly acted bulletproof screenplay. The play takes inspiration from the assassination of Alec Berg, a liberal attorney and talk-show host.
---
The Rocky Horror Picture Show, dir. Jim Sharman (1975)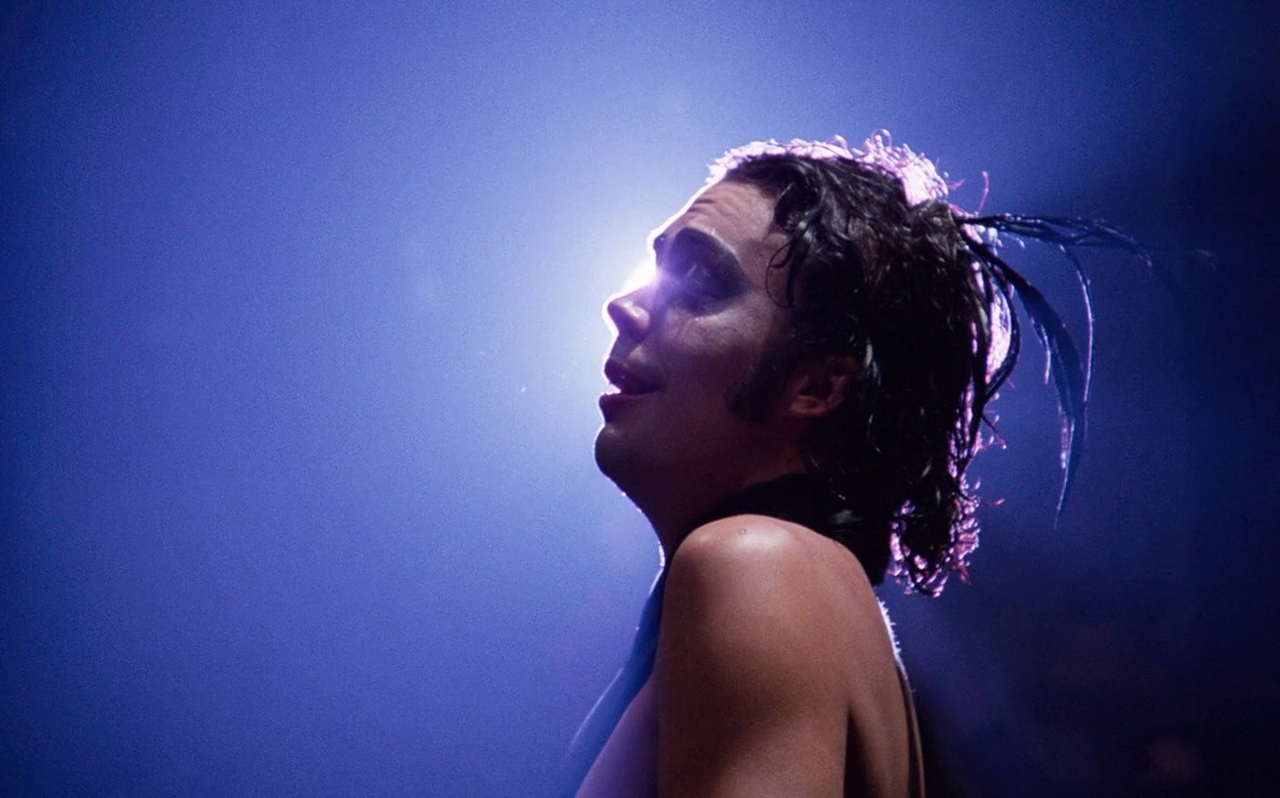 The gods decided 2019 would be the year I would see The Rocky Horror Picture Show for the first time. It's one of those movies so talked about and well-known that its reputation precedes it. It's a glam rock musical comedy horror epic starring the great Tim Curry, with supporting performances by Susan Sarandon, Barry Bostwick and a young Meat Loaf.
I saw this in a thematic cinema in Munich, Museum Lichtspiele, which has been showing the film every week since June 24, 1977. The film has also gained popularity because of audience participation. I was surprised and a bit taken aback when I saw people talking back at the screen, throwing rice and toilet paper, and getting up to dance during various moments. Anyway, it's an amazing film with catchy music that I often find myself rewatching when doing menial stuff around the house.
After that: see it again!
---
Come and See, dir. Elem Klimov (1985)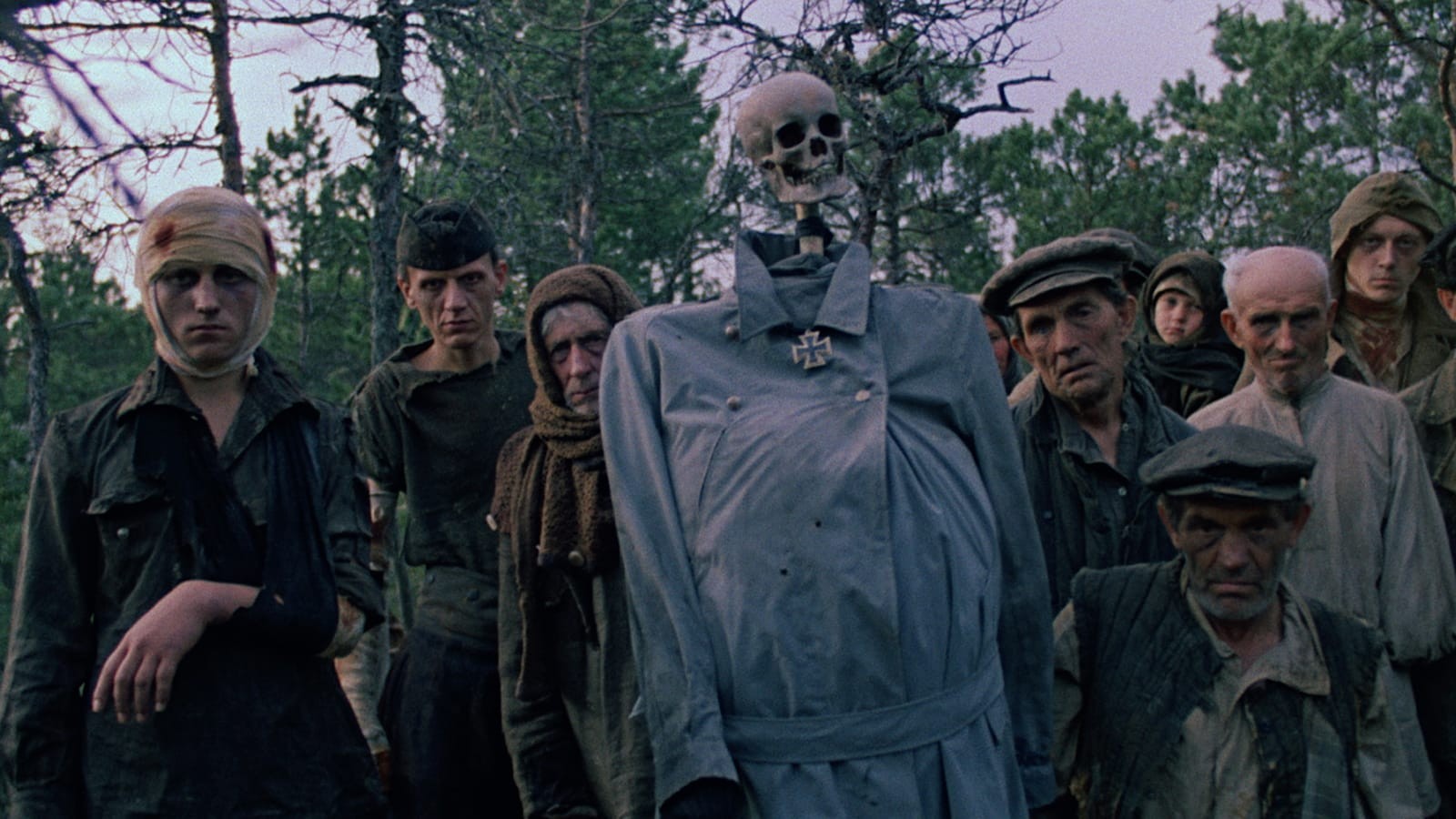 …aka Not Just Another War Movie. This is a harrowing film that takes place during the Nazi occupation of Belarus during World War II, and it centers on a teenager who joins the Belarusian resistance movement against his parents' wishes. With a lot of steadicam shots and close-ups, it mixes bouts of hyperrealism with a underlying surrealism that often makes you question whether you missed something in a previous scene. The craftsmanship is on another level here, and this would be a beautiful film if not for the atrocities it portrays.
After: I feel like László Nemes's Son of Saul conveys similar feelings, both on a technical and on a plot level.
---
Sunset, dir. László Nemes (2018)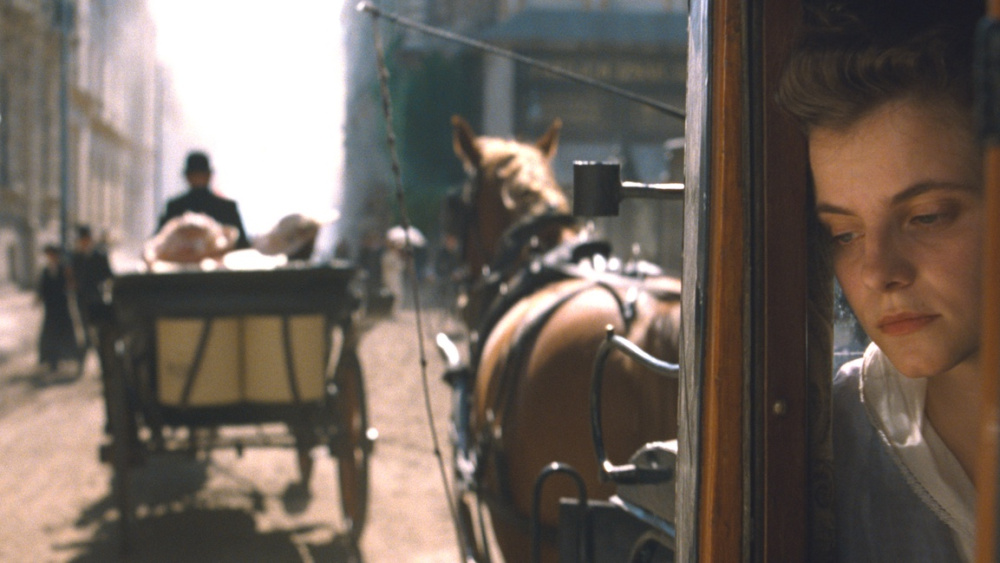 Nemes's sophomore directorial effort is no less disturbing or immersive than Son of Saul. Its recurrent idiosyncrasies and mise-en-scène often reminded me of David Lynch. A scary and extremely visual film, it leaves a lot to interpretation (which is something I love). It's not marketed as a horror film, but it had my heart pounding most of the time.
See for: movies that make you think
---
Once Upon a Time… in Hollywood, dir. Quentin Tarantino (2019)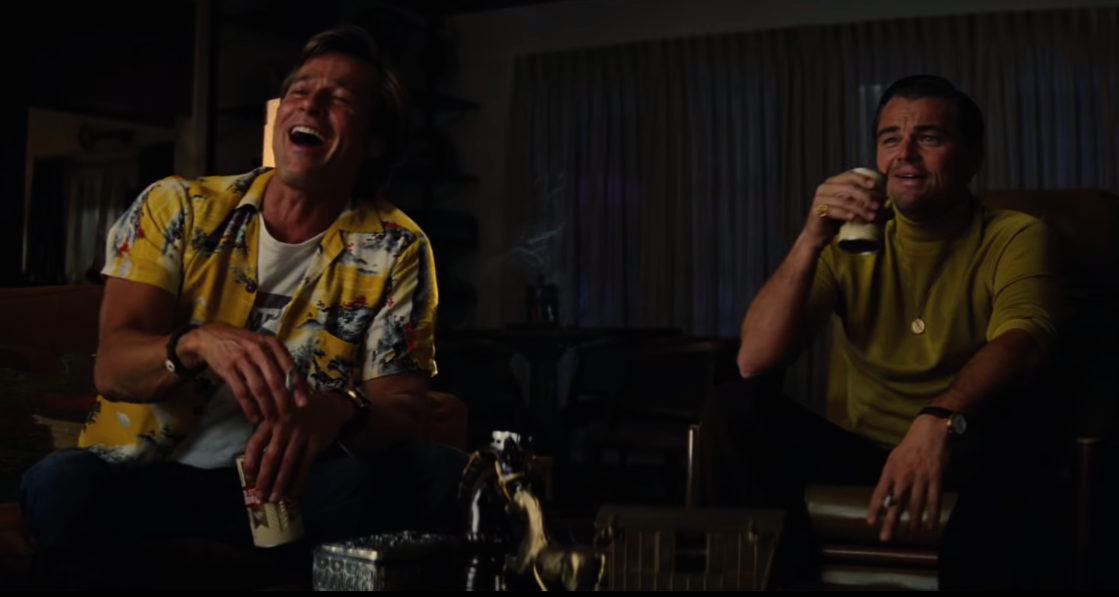 I said I wouldn't get into the more popular films, but I enjoyed this a lot. It's definitely a polarizing film in Tarantino's career, but I loved every second of it. The way it looks, the way it plays, its slowness, the fact that Tarantino seemed to have angered every single person over historical inaccuracies (what did they expect? it's a Tarantino film). It was never about being historically accurate. This is the guy who made Inglourious Basterds and Django Unchained after all. It's about the trials and tribulations that our main characters go through and the encounters they have. It's a movie about movies, and these are the best.
---
Ad Astra, dir. James Gray (2019)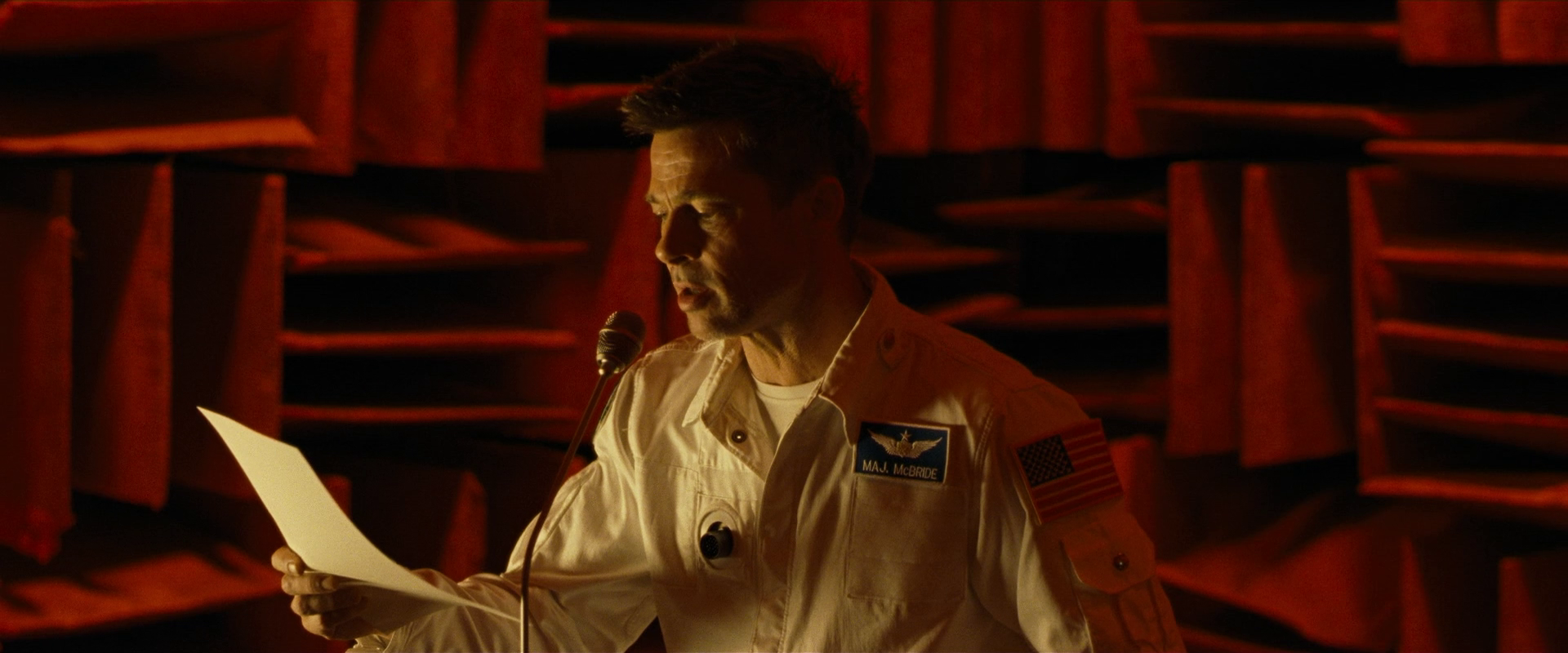 Another polarizing film of 2019, a science-fiction picture leaning less on the science part.
Long story short? It's about being alone, and depressed… in the fucking space.
The film follows an astronaut (Brad Pitt) who goes into space in search of his father, but it's not about that. It's an introspective piece about human nature and the meaning of life.
I think what makes these movies polarizing is that studios do not know how to market them, and I'm not faulting them since I wouldn't know either. They're basically films that take place in space, but are not necessarily about space. They're not mathematically precise, they're very character driven and overall pose more questions than they offer answers. To sum it up, space is mostly an afterthought here and its main role is to make our characters (and the audience) feel more alienated. So people who go to see these films hoping for fast-paced thrills and logical explanations on how the outer space works leave disappointed.
The Max Richter score fits perfectly and makes you bawl your eyes out as usual. Everything he touches turns to gold: The Leftovers, Arrival…
After: see more ruminative space epics like Solaris, 2001, Interstellar, Gravity…
---
The Farewell, dir. Lulu Wang (2019)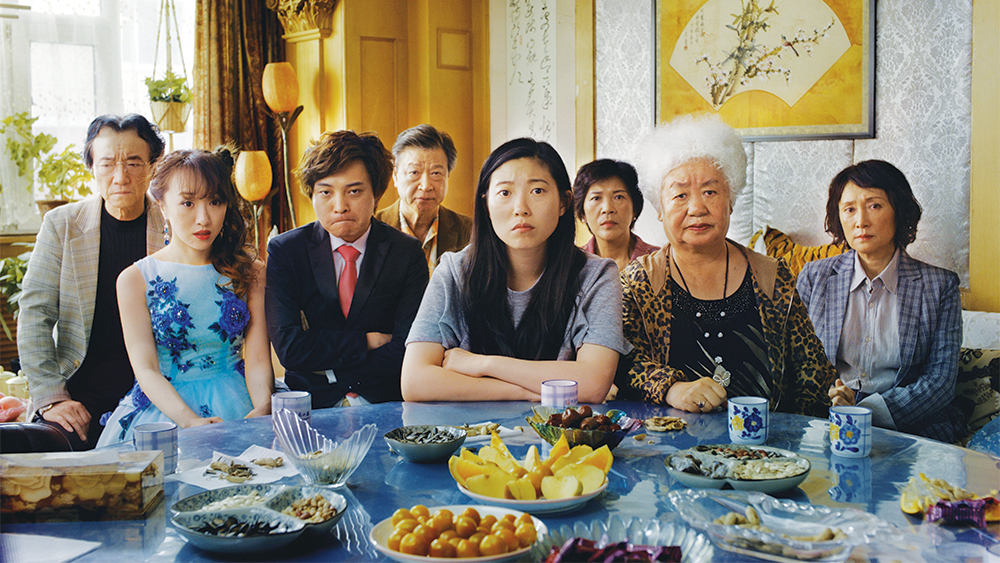 One of 2019's most heartfelt movies, this is based in part on the director's real life experiences. It's about the protagonist's grandmother being diagnosed with terminal lung cancer, and having only a few months left to live. The catch here is that everyone knows this except the grandmother herself.
Through deception, the family keeps the diagnostic from her, and stages a wedding for a cousin as an excuse for the family to spend time with her.
With amazing performances, this little film explores cultural differences and dealing with death in a way we don't often see.
After: check out Still Walking by Hirokazu Kore-eda
---